A Sandbox For Curious
Teachers & Administrators
Our Sandbox environment was created to let you experience the full spectrum of features available in the Impacter Dashboard. Understand its practicality, ease of use, and its potential impact on your student performance and achievement.
Transformative Insights
For Leaders To Play With
Request a demonstration of the Impacter Sandbox and unveil the wealth of potential data that the Impacter Dashboard holds. Understand how your school or district can leverage SEL insights community-wide.
Create Custom Reports
Streamline your analysis and make data-driven decisions with a tool that highlights students from the inside out.
Design Targeted Interventions
Create interventions catered specifically to identified needs, ensuring real-time support is both useful and effective.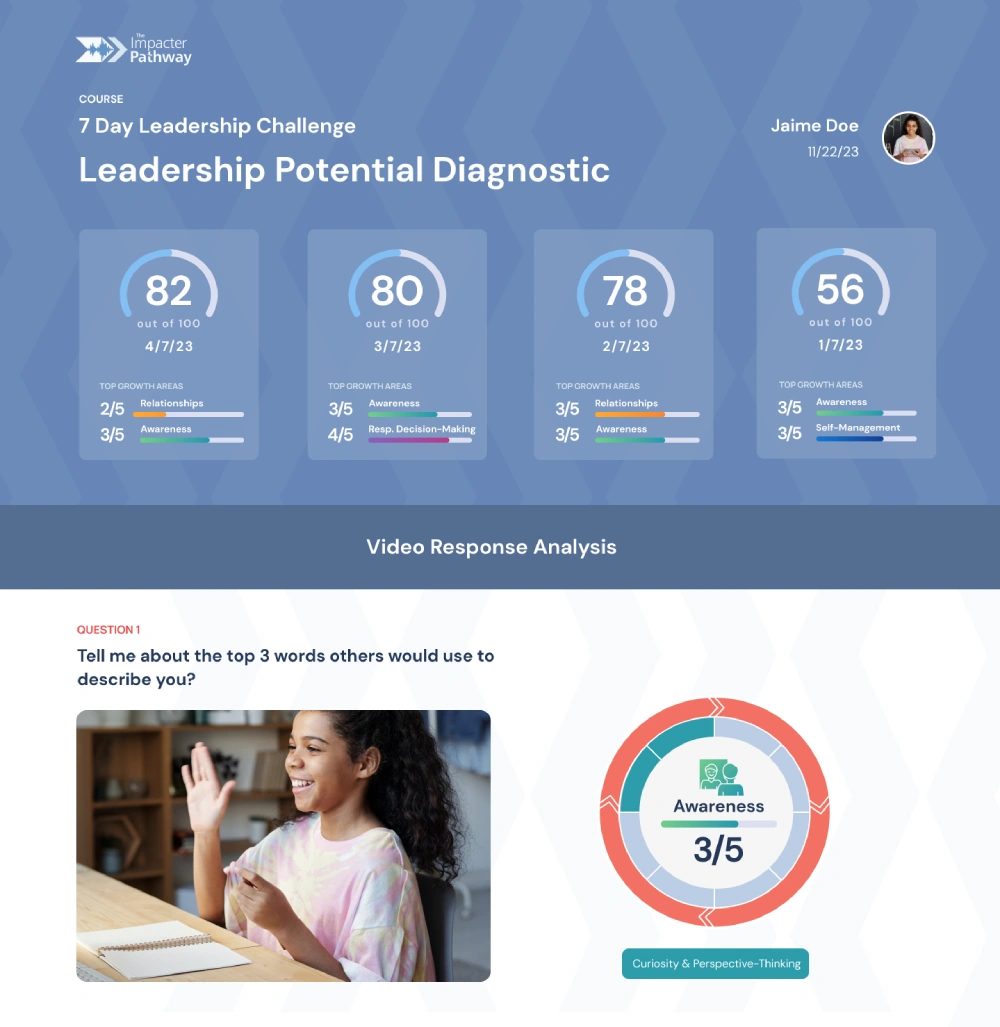 The Language Of IMPACT:
Be Inspired By Authentic Student Voices
Step into a world where young voices resonate with genuine narratives. Within the Dashboard Sandbox, you're not just encountering data, but connecting with students.
From Words to Wisdom
Turn student expression into valuable insights, paving the way for a more connected and informed classroom, campus, or community.
Beyond The Numbers
Transform raw data into meaningful stories, understanding the heartbeats behind every insight and Impact Potential Score visualization.
See What Students Have To Say
Dive into genuine narratives as the next generation shares their unique perspectives on IMPACT.
This one time I had this hard math problem. But eventually after maybe like 15 minutes of just sitting there thinking, I got an idea and I managed to solve the question correctly. I feel like without grit, I definitely would have just forgotten about it and never returned to it.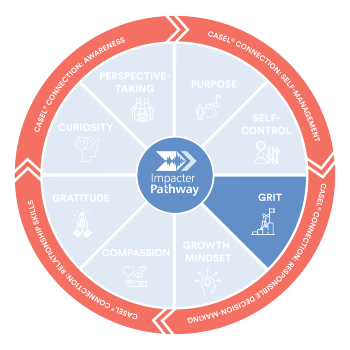 9th Grader, High School
Impacter Anchor Attribute: Grit
Honestly, the thing that I have the most growth mindset towards is video games, as cringey as it sounds, because I can keep getting back up after every failure. With piano, sometimes I just give up in songs and in ways that I don't in video games.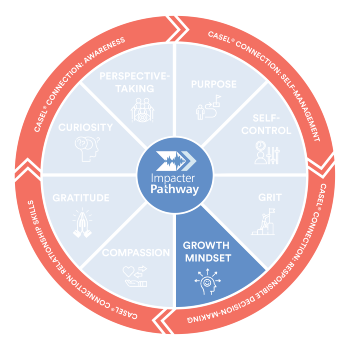 6th Grader, Middle School
Impacter Anchor Attribute: Growth Mindset
I didn't speak English that well because I came to the US a month before I started school. I remember her coming up to me and she was like, do you want to play? And then we bonded because she was from a different country as well.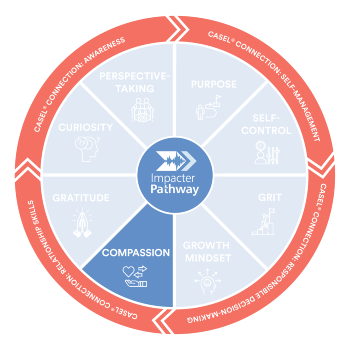 7th Grader, Middle School
Impacter Anchor Attribute: Compassion
I don't have any money right now, so I can't spoil anyone right now. But when I do, I'm going to give them everything I've ever wanted to. Because I feel like I should repay them for everything they've done for me.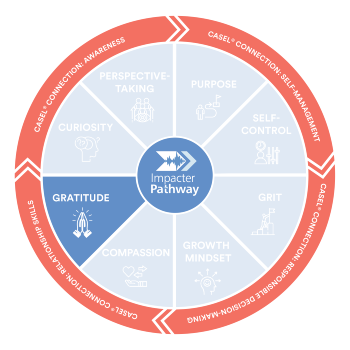 11th Grader, High School
Impacter Anchor Attribute: Gratitude
Turn Sands Of Data
Into Castles Of Insight
Transform raw metrics into meaningful narratives. Let every grain of information guide you closer to understanding and empowering your students.